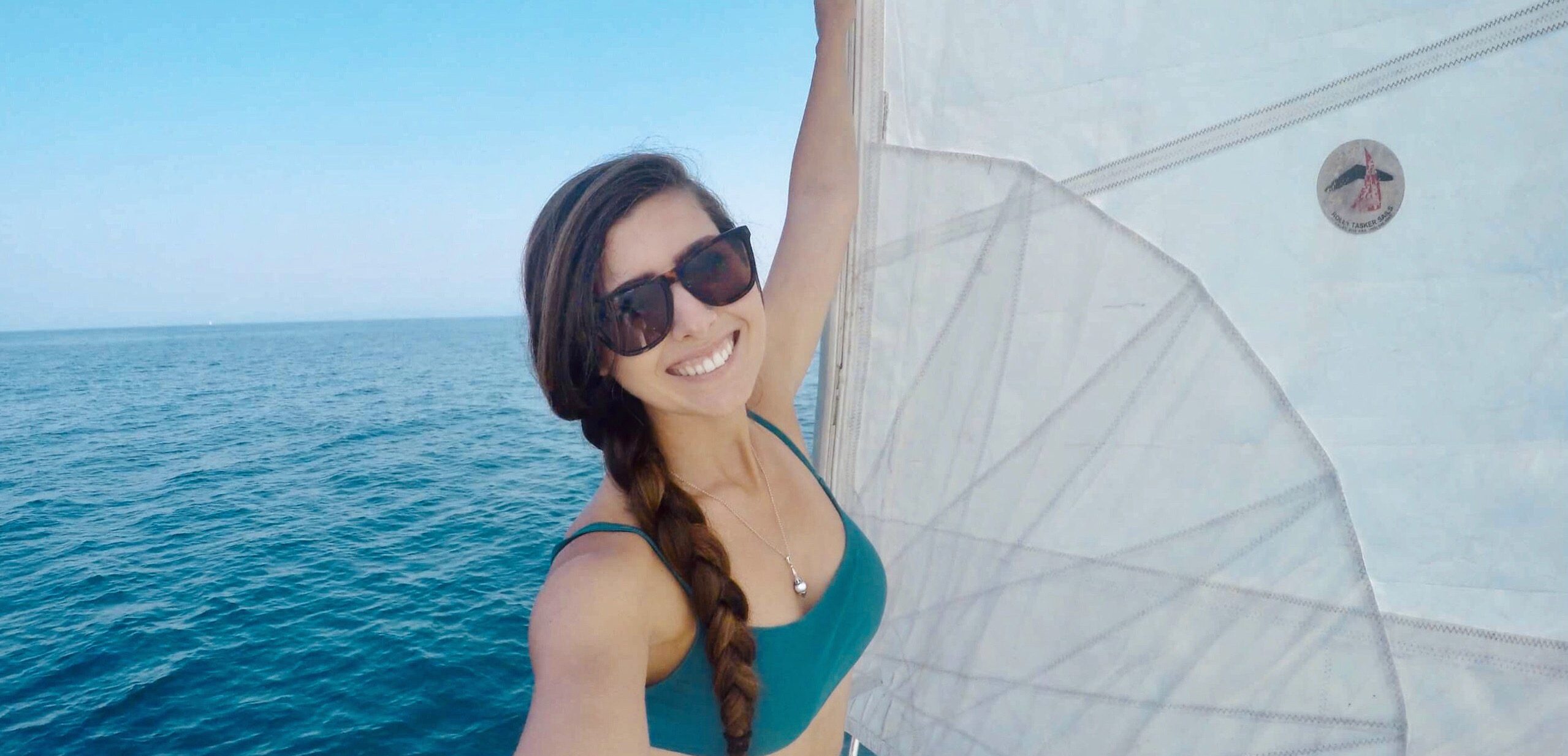 Chris and I are honored to be ambassadors for the Summer Sailstice! This annual event aims to inspire and attract sailors to get wind in their sails while virtually buddy boating with sailors all over the world!Summer Sailstice: Ambassadors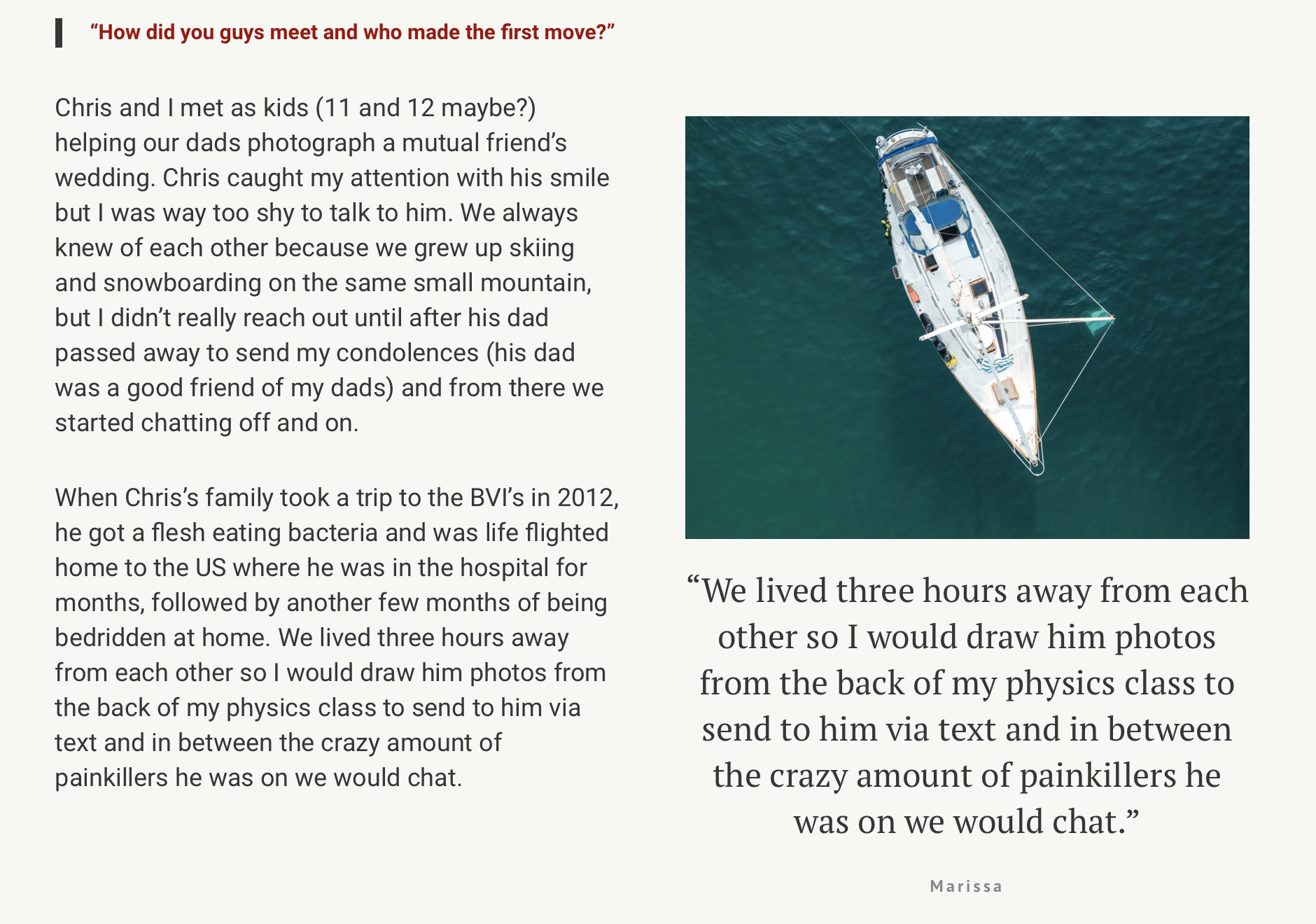 At the beginning of March we were approached by Sailboat Cruisers and asked to do a Q&A for their new website! We were honored to be one of the first included, and look forward to watching this website take off. Check it out Sailboat Cruisers Q&A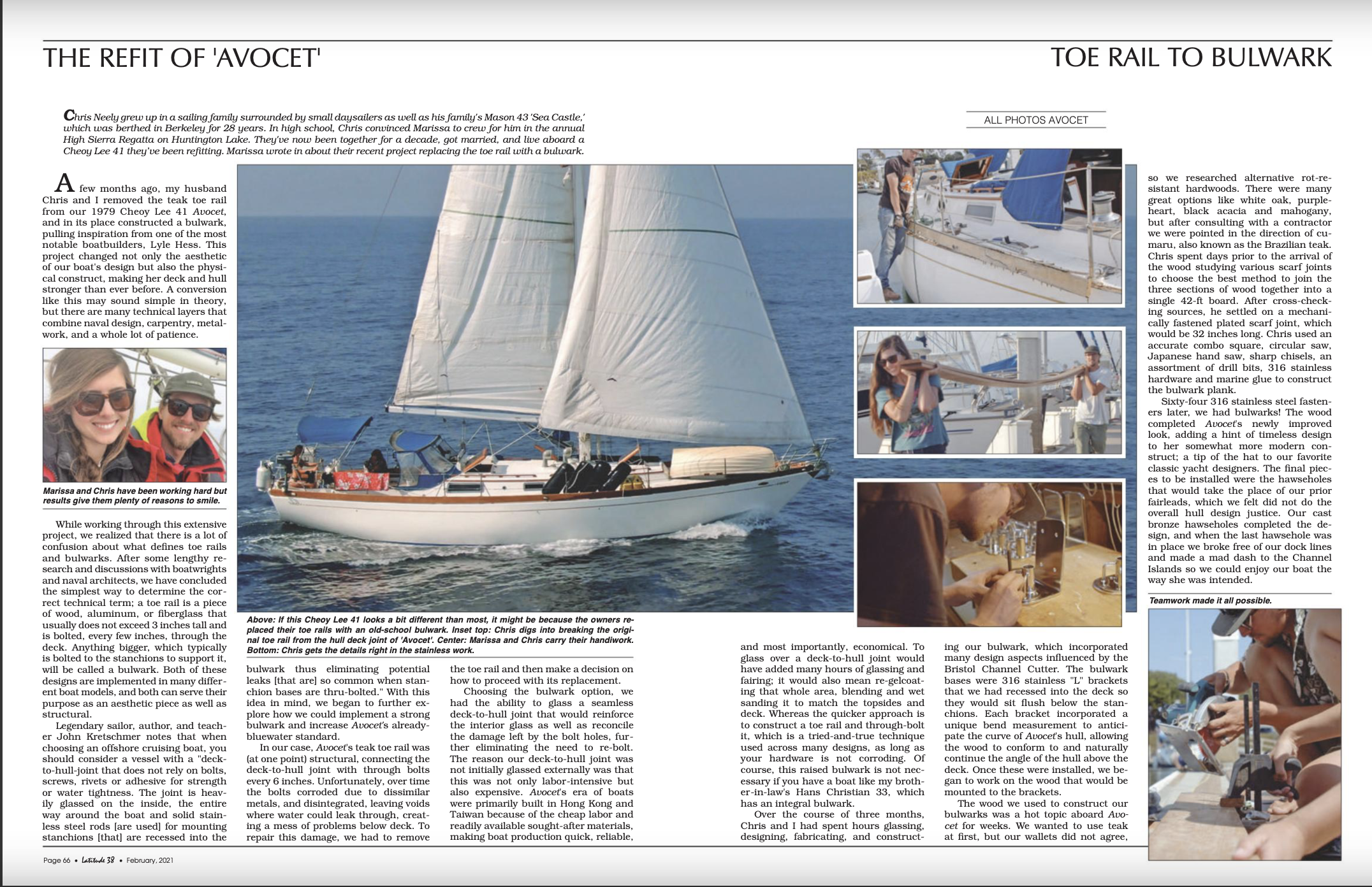 We were featured in the February 2021 Latitude 38 Magazine that showcased our toe rail to bulwark conversion. It was a 3 page spread that had us smiling ear to ear!
MIn December 2020 we were honored to be featured on Harbormoor's blog and discussed the details of our floating home Avocet. HarborMoor is the first online directory for boat owners within, and across, harbors. Join us as we celebrate the most notable vessels, captains, and resources on the water.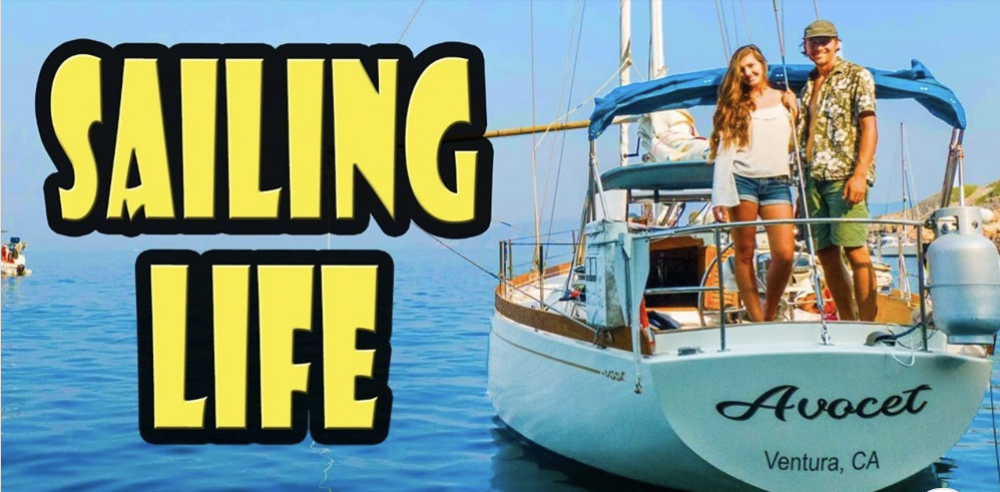 On October 27th 2020 we were thrilled to sit down and chat with Chris from Yellow Productions and discuss our life afloat. His YouTube channel is highly successful at 120,000 subscribers, and he posts excellent travel content!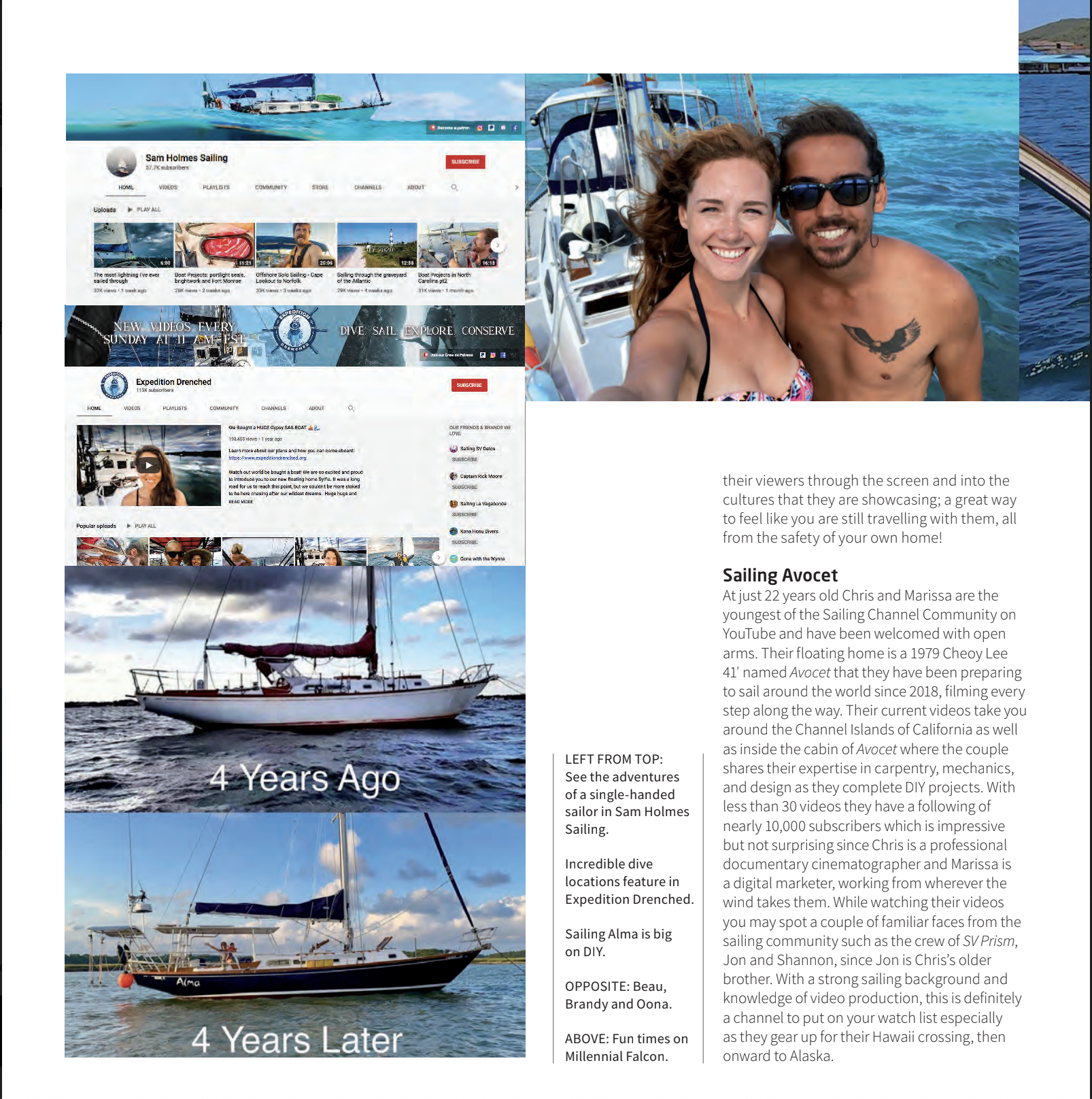 Nautilus Marine: Sailing + Youtube Channels
We were featured in the Nautilus Marine Magazine's October 2020 issue for the Top 10 Sailing Youtube Channels to watch during the COVID-19 lockdown! Our channel was mentioned along with the likes of big names like SV Delos, Millenial Falcon, Expedition Drenched, and our friends Beau and Brandy- we are still excited about it!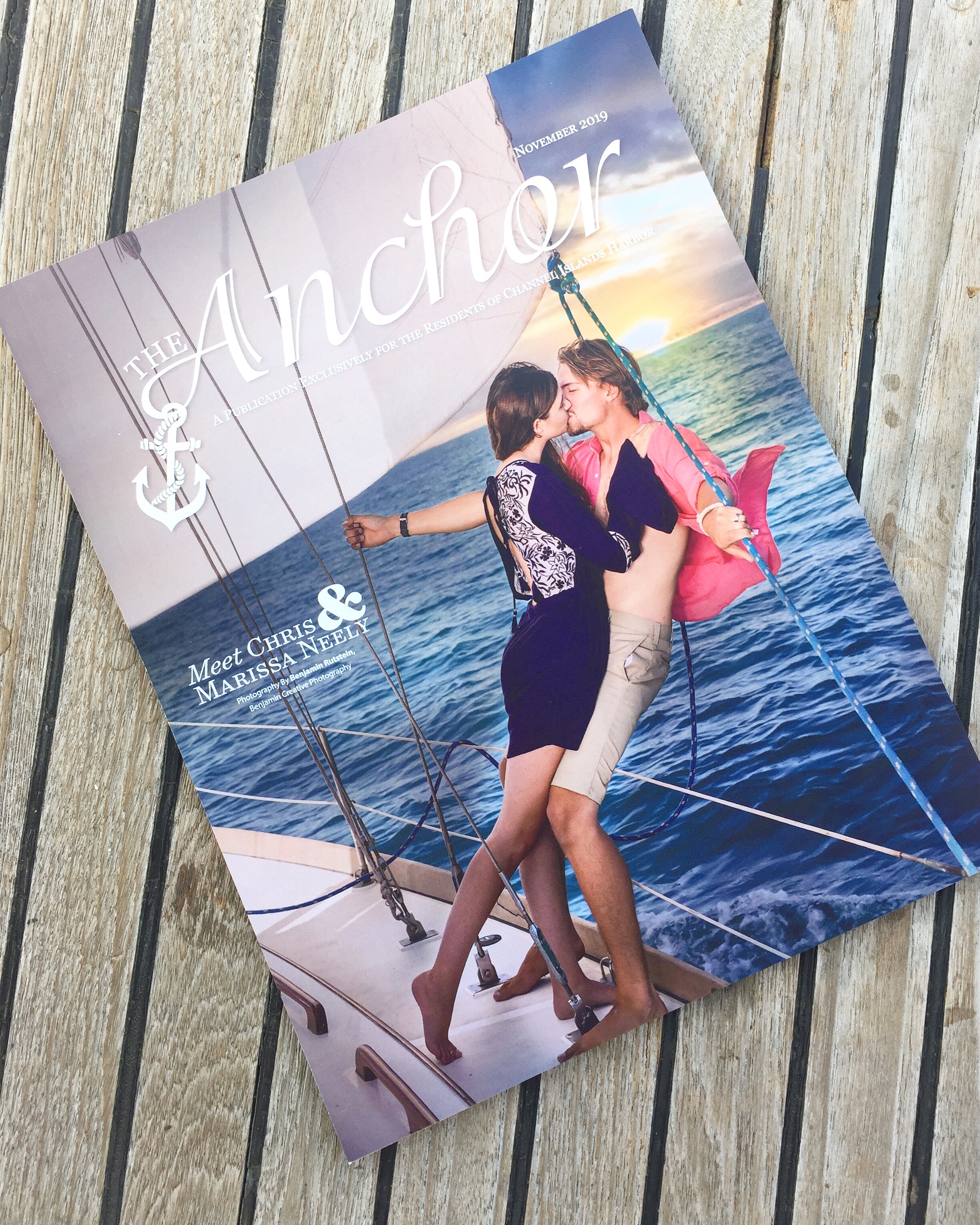 The Anchor Magazine: Spotlight
We were featured in the local Anchor Magazine in November 2019, discussing our cruising plans and life afloat in Ventura CA